September 2017
Business Growth Newsletter Edition #3 – Q2 2017/18
It has been a very busy quarter with many developments in this new financial year so far.
In the headlines this year, cyber security has been a prominent focus with some high profile corporate breaches occurring this year. If you are cyber security company, read about how we can assist with specifically driving some marketing initiatives and raise your brand awareness and sales initiatives in the market with our specialised expertise in this area.
From an ICT sector perspective, the market opportunity needs differentiation in a very crowded marketplace with the security vendors, integrators and technology consultancies competing for growing market share in the APAC region. This was observed at the Gartner Security and Risk Summit in Sydney last month.
Our new initiative coming soon is to discuss ways to differentiate and help you with specific marketing and sales strategies to increase brand awareness whilst addressing the speed to engage opportunities. This includes exploring an influencer and social selling marketing approach to increase brand awareness first as part of a go-to-market strategy. We have engaged partnerships to deliver more value with security client marketing initiatives.
The common denominator has been developing more qualified leads and engaging at a deeper level to create and nurture a high quality sales pipeline. We will also raise and talk about the role of Inside Sales.
I would be happy to share some marketing insights into this area, so feel free to contact me to talk about the nuances of how to market effectively and drive your cyber security sales with a low cost and shared risk approach.
---
Marketing & Sales Insights
This quarter we are going to focus on some considerations for differentiation with marketing cyber security products and services if you are a vendor, reseller or partner…
Marketing for Cyber Security
Part 1 : Marketing Tips for Cyber Security: 6 Reasons to Differentiate with Sales Enablement Actions
If you are a cyber security provider or vendor and feeling that you aren't getting enough leads from engaging marketing agencies or traditional telemarketing lead generation methods, there might be some key areas to consider in improving your performance and ROI for marketing campaigns.
Here are 6 reasons why you need a different approach to differentiate increasing your security domain knowledge and effective strategy to deliver better leads and being able to differentiate in marketing and selling cyber security solutions and services.
---
Part 2 : Marketing Tips for Cyber Security – 5 ways to deliver you more leads for Cyber Security companies
Increasing Marketing Qualified Leads (MQL) quality isn't based on just a numbers game for the reasons of a finite audience with your customer segment and depth of credibility and positioning:
What constitutes an acceptable MQL lead is not just a B-A-N-T approach to qualification. It requires some higher level of depth of information around the specific qualification of the security environment and any business needs that is more targeted through building sufficient credibility and point of different during the lead nurturing and generation process. This is typically applying a level of sales acumen which is where typically a Sales Development Representative or Inside Sales Representative delivers more effective result and is a better investment to deliver an Sales Qualified Leads (SQL).
---
Inside Sales – A Key to Increasing Lead Generation
Part 1: Why Inside Sales is a Key to Successful Lead Generation
This article has been written to open up some strategic thinking and discussion for business owners, as well as sales and marketing managers in SME's or Corporate businesses on different ways to increase lead generation success with Inside Sales and Sales Enablement.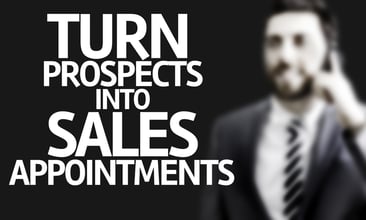 It was refreshing to hear last month that a prominent marketing agency acknowledged that marketing supports sales and that successful lead generation cannot be achieved with just marketing automation and digital content alone.
It's becoming even more important with the need for both sales and marketing functions to complement, align and integrate with each other and adopting a "full funnel" top down view. So how can you start that process and get a business to commit to a shift in mindset?
---
 Part 2: Why Inside Sales is a Key to Successful Lead Generation
How Inside Sales could provide more value than Business Development for SMEs:
The inside sales function can help bridge the gap between Marketing Qualified Leads (MQL's) and Sales Qualified Leads (SQL's) with the right sales enablement onboarding process and agreement between both marketing and sales.  We see this as a combined function with, ideally, common budget allocated between the two departments. Our recommendation is to engage Inside Sales specialists who understand your market and are able to scale based on demand.
---
New People

We welcomed Charlotte Rogers to the Alchemise team in August. Charlotte came from the UK to Australia for a six-week internship. In her time as Associate Intern at Alchemise Consulting, Charlotte had exposure to a variety of business experiences. We wish Charlotte all the best as she returns to the UK to start her final year of Economics at University College London.
Read Charlotte's blog contribution and her piece with real marketing insights into future Gen Z buying habits,
To small business owners, from your future Generation Z customer.
My internship at Alchemise Consulting has been wonderfully rewarding. It has been incredibly beneficial to take my learning outside of the lecture hall, and to gain useful experience. I have particularly enjoyed applying the knowledge from my degree to a business context, such as performing analysis to extract insights from a real dataset.
These six weeks have passed far too quickly, and I am sad to be leaving Melbourne (and the excellent coffee) so soon. Exploring the laneways, galleries and cafés has secured its place as a favourite destination of mine, and I am certain I will return – hopefully sooner rather than later. Until then, I feel fortunate to be travelling back to London more knowledge than when I left, and with fresh motivation to complete my studies and begin my career. I want to extend my warmest thanks to Alchemise Consulting, for providing me with this enjoyable and informative experience.
– Charlotte Rogers

Welcome also to Sujay Salvi, based in Sydney who joined the team in August as our Business Development Consultant. Sujay is a seasoned ICT Inside Sales professional with technology-based entrepreneurial flair. He has more than 8 years of Asia Pacific IT Sales and Partner Account Management experience across Enterprise and SMB partners. He has specific experience in building go to-market regional channel partner business plans and accelerating growth of marketing lead generation campaigns and sales enablement delivery.
Cindy Marr has also joined the Alchemise team as Associate Principal Consultant. Cindy brings over 25 years experience in the IT industry in various roles from sales and sales management, corporate management and strategic consulting. She also has over 5 years experience in sales coaching and delivery. For sales training, Cindy asks for you to bring the courage and the commitment, and she'll teach you the capabilities that will guarantee confidence and all that is required to go from being a mediocre sales person to an extraordinary success.
---
Upcoming Events
I am looking forward to the Hubspot Inbound 2017 conference this week in Boston. Since last year we have come a long way in our partnership as a certified Hubspot agency partner and Sales Enablement specialists.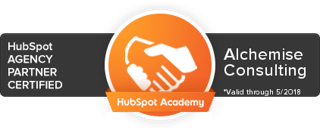 The development of a solid content marketing strategy is even more vital to get consistently right. We have found using a proven marketing automation platform with a well executed sales enablement process will provide a sustainable growth engine to drive more sales leads.
Come and talk to us about your needs for Hubspot CRM implementation, Sales and Marketing Alignment, Sales Enablement and Sales Coaching.
For a further insight into our experience with inbound marketing,
check out our recent blog, How inbound marketing helped win a new client in 10 days.
We deliver real client value and outcome based business growth solutions using cost effective strategies with a low risk partnership approach.
Contact Us