June 2018
Business Growth Newsletter Edition #6 – Q4 2017/18
Our focus in this update includes a topic around a recent customer experience I had. An example is provided below of a recent personal Australian national retail shopping experience who didn't deliver a seamless omni channel customer experience that can greatly impact business performance and customer retention.
Another very relevant topic for business owners but perhaps not commonly explored are the potential issues with awareness on why and how to future proofing your business. In this environment simply being complacent isn't recommended when it comes to business risk and forward planning.
When involved in a business partnership have you thought about planning your exit strategy or growth strategy and how to mitigate business risk? Your hard work and wealth needs to be protected with having the right buy/sell agreements or succession plans in place.
The 'what if' scenarios should always be considered just in case and involved in making time to work ON your business not just IN your business.
This month we want also want to raise some points for the impact on Go to Market strategies. There are some specific considerations for start up/scale up businesses when working with investor provided funding.
There may be some pitfalls to consider first such as:
Business and Revenue model
Cash burn rate and payback period of investment
Business valuation considerations
Go to Market strategy
Brand awareness and marketing investment
We will be publishing an article around some insights during the next quarter.
Our Alchemise Your Sales and Boost Your Business workshop held in Melbourne earlier this month featured guest speakers from Macquarie Group and Maxsum Consulting. Many great insights were shared around the table of business owners who work in high value, high touch relationship based services. 
A trend we have been trying to appreciate more is why so many services business websites are product and brand centric. The current market is making it harder to differentiate and highlight how you can add value and help solve your customers' challenges.
Over the last 6 weeks, we have hosted Philip Karlsson from Sweden on a short intern placement with Alchemise, hear about his Australian experience below.
Lastly the recent global State of Inbound 2018 report with current sales and marketing trends have been published by Hubspot. Read our analysis of the key highlights and takeaways for this report! Click here.
---
Why your business needs to be more Customer Centric?
Are you customer centric in your marketing messages and conversations as well as online digital presence? To connect with your customers, you also want to focus on thinking about your digital strategy to really prioritise being customer centric.
Hear Marketing and Sales Insights Consultant, Andrew McFayden, in his two short videos around why you need to and how you can shift to being more customer centric.
INSIGHTS VIDEO #1:
Is your website brand or customer focussed?
INSIGHTS VIDEO #2:
How to turn your website into a customer centric approach.
Andrew has also shared his insights and trends noticed in the last quarter from conversations professionals throughout a number of industries, have a read of 'Andrew's Corner' below:
BLOG: Andrew's Corner June 2018 – Inbound strategy and trends
---
Customer Data Protection and Security
European GDPR – General Data Protection Regulation
What does this mean for you?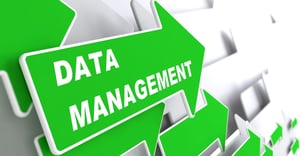 We covered this in our last newsletter about GDPR which has now taken effect as of 25
th 
May last month. If you are engaging globally and in within the EU, you need to be aware of the guidelines of around data privacy regulation.
If you are an Australian business, you might need to consider if and how this GDPR requirement impacts you. In general I would suggest updating your Privacy Policy and also send an email notifying your subscribers to opt in again or provide them a choice to opt out for any newsletters or communications, and of course ensure you are meeting the more stringent guidelines if you are dealing with customers or contacts in the EU to manage their data in a GDPR compliant way.
---
Our recent highlights and activities
We had 12 attendees as well as our guest speakers in Melbourne on 5th June. There was lively discussion throughout the three sessions with insights and experiences shared from business owners as well as sales and marketing managers. The three sessions were around:
– Current business growth landscape and market insights 
– Boost your business – practical strategies and real examples 
– Future proof your business – how to expect the unexpected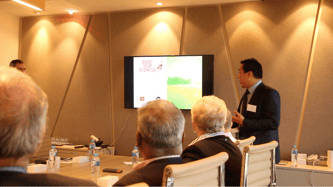 Alchemise Consulting's Chak Ng and Andrew McFayden (obscured) 
Maxsum Consulting's Rebecca Ciancio
Macquarie Group's Rob Crossing and Sebastian Jimenez 
If you were unable to attend the workshop but keen to learn more about the topics covered please don't hesitate to contact us for a one on one conversation.
---
Some of our recent blogs… 
9 steps to working out your Sales and Marketing ROI 
Aligning your sales and marketing process steps is outlined from our approach covered by our latest blog and the start of the first step is to set your sales revenue target and work backwards to understand what marketing budget is needed to support this goal.
BLOG: 9 steps to calculate your sales and marketing ROI 
Use our ROI calculator to prove to sales that the marketing budget to achieve sufficient leads is not enough or from sales to marketing that the sales targets are not realistic. It can help owners determine once the number of leads required, where and which channels to use in campaigns to deliver the desired outcome – whether it's inbound or outbound marketing initiatives depends on the marketing strategy.
---

My customer experience – A retailer experience
Do you want to differentiate your services, or ways to increase profitability? How do you address customer churn whilst increasing customer satisfaction and loyalty?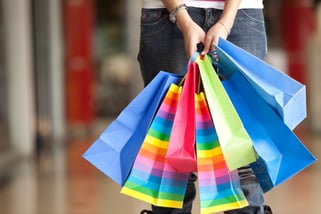 Read our blog about our customer experience this month at David Jones which indicated how online and offline experience failed at delivering.
Digital transformation and shift involves taking an integrated approach to ensure the end to end experience and communications is a seamless one for the customer. 
BLOG: My customer experience: 5 ways a major Australian department store failed to deliver 
---

Coming soon…
Organic SEO and the real costs of digital marketing
Is SEO an art or a scientific approach? How much do you need to spend on SEO ranking and understanding the algorithms which Google use?  What is the ROI for investing in SEO when you have so many other competing costs attached to your digital marketing plan.
Look out for our upcoming blog on this topic including our own experience! 
---
Philip Karlsson joins as an Associate Intern from Sweden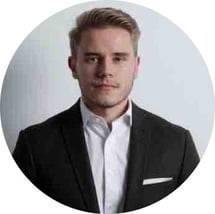 In partnership with the Intern Group, we have been fortunate to have Philip Karlsson from Stockholm, Sweden for 6 weeks. His first trip to Melbourne and Australia had an objective to understand how to a consulting process works and sales and marketing elements needed for a professional services, and he has shared some reflections below:
As an Associate Intern I have now spent almost six weeks in Australia at Alchemise Consulting. During that time I have been introduced to a number of different business encounters and situations, which has opened my eyes to certain things about Australians and the dynamics of conducting business here. One of the things I have come to realise is that what foreigners say about Australians is true; they are extremely friendly. Whether it is my cab driver, colleague or a business encounter, I have yet to meet someone who does not treat me with respect and kindness. To me this friendliness, or "mateship", represents a culture of equality, which shines through in the workplace where hierarchies are not as common or obvious as in some other countries. A sense of equality is a great advantage in the world of business and firms should strive for such a setting since it nurtures an environment where all employees can speak up and contribute with ideas, visions and problem solving – regardless of their position, title or experience. This culture is something that Australians should be proud of and cherish, and has certainly opened my eyes to a potential future career in the land down under!
---
Finally don't forget our Alchemise Marketing Survey 2018 – Why marketing campaigns fail.
Please feel free to continue to respond or share with people you know and find out Why Marketing Campaigns Fail – our online survey continues from our blog series (available here, if you missed it) to invite approximately 200 Business Owners or Sales and Marketing Managers to share how they have felt and what their experience has been in their marketing campaigns success, failure or ROI expectations and why.
Once we complete this survey we will share with you the findings and insights.
---
Good luck with closing off your sales and the end of financial year!
Don't forget to start to work on the business not just in the business with forward planning for FY18/19 and your next 90 day focus.
If you are looking for more information or to arrange an obligation free initial consultation with us, please contact us to book in a time.
Email: info@alchemiseconsulting.com or Twitter: @alchemise_cons, or feel free to phone our Melbourne office on +61(3) 9225 5022.