The Singapore financial scene is highly competitive, hence digital marketing for financial services is a challenge.  For us to understand the level of competition, we can refer to the Monetary Authority of Singapore (MAS) financial institutions directory which is open to public. As of 24 July 2017, there are 128 commercial banks (5 local and 123 foreign banks), 420 fund managers, 45 corporate finance advisors, 181 insurers, 39 research houses and so on.
In other words, for every lucrative segment of the market, we have ample competition vying for the same pool of qualified customers. For foreign companies who are seeking to break into the local market as a springboard to capture the wider ASEAN and Asia market, the door is wide open but you would have to differentiate yourself against the sea of competitors. Marketing for Financial Services in Asia is no easy task, especially in Singapore where budgets are limited.
Using marketing automation for marketing for financial services institutions
If you have a solid product and team behind you, the third vital component is to craft an effective message and reach your target audience effectively. According to research by Sirius Decision, marketing automation is lowest in the financial services sector at 4%, compared to 15.5% average across industries.
Marketing automation is the process of automating repetitive marketing activities (from advertisement to email marketing to social media management) so that your institution can reach your clients on multiple channels effectively. Important activities include lead generation, lead scoring, work flow automation and analytics to find out what works.
Inbound automated marketing is often integrated with Customer Relationship Management (CRM) software to form a scalable environment to deliver effective marketing campaigns and sales enablement. For financial institutions, an automation platform provides the following three areas that would give you the cou the competitive advantage:
1. Optimization
At the very basic level, it means that repetitive tasks can be automated and you will require less staff for your lead nurturing and marketing campaigns. For instance, you have a prospect who filled in a form inquiring about your product. After his question has been answered and he is not ready to purchase yet, the old school method would be to leave him alone.
The optimized method would be nurture this lead through sending automated emails, first with an introductory email, followed by other customized emails which feeds him with value along his buyer journey. Without an automated marketing system, your financial institution would not be able to handle the volume to have a meaningful conversion, especially for a small and medium sized institution.
With an automated marketing system, you can push customized content to your client based on their personality, buying habits, stage of their sales process and so on. You can have an editorial calendar that would publish content automatically on different social media platforms at the right times. Your marketing staff is then free to focus on higher value-added work and reach out to a wider audience
2. Analytics
You can't improve on something which you can't measure effectively. If you have a closed case, the important question would be which channel did the lead come from? What is the marketing initiative that resulted in this batch of clients? Do you have a proper sales funnel where you are getting the targeted number of visitors, prospects, marketing qualified leads, sales qualified leads and so on.
Source: Raven Tools
All the major systems such as Hubspot, Marketo, Eloqua, Act-On have analytics embedded in them. It would allow you to identify the strength and weakness of your marketing and sales strategy at a glance.
3. Customer Retention
After you have gotten the customer, it is not the end of the road as competition is lurking around the corner. With marketing automation software, you can check out their activities on your website. If your sales people see that your customer has downloaded your whitepaper on Technology ETFs, your sales staff can add value by talking about technology to get your client to reveal more about his interest as part of their regular engagement.
This is a good way to remain relevant to your clients and look for ways to improve your content there. This will stop them from reaching out to another service provider for a solution. Next, customers who regularly download your materials and engage on your social media accounts are priceless to you. They provide social proof and give credibility to your sales pitch. Therefore, you should reach out to them and reward them for their loyalty.
After you have built a strong relationship with them, you can start to ask for favourable testimonial and feedback on social media. Lastly, you can use the same lead nurturing technique to upsell more solutions to them. For instance, they might have purchased a wealth product but you can start to sell insurance or will-writing products to them and rope in the entire family.
Crowded but Still Prosperous
The Singapore market might be crowded but there is a niche for every financial institution who has a solid product and team. We are living in Asia where there is growing demand for financial services as wealth is being created at a record pace. Standard Chartered noted that the liberalisation and deepening of capital markets will result in a much larger financial market in 2025.
The market is indeed competitive but your company can still prosper and thrive with the proper marketing platforms, sales and implementation strategy. There will be some initial cost but it would be worth it and necessary as it allows your company to stand out from the crowd.
For an independent commentary piece on selecting a marketing automation tool from our guest reviewer Jamie Strachan, please click here.
If you are interested also in how to differentiate in a Fintech environment, an example of how marketing automation is used in the ICT sector is illustrated HERE.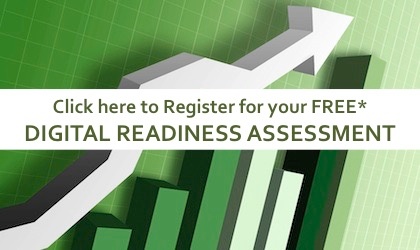 We deliver real client value and outcome based business growth solutions using cost effective strategies with a low risk partnership approach.
Contact Us