Did you know the concept of inbound sales has been the same since the 1940's until today?
It has just been forgotten!
Why Inbound Sales? If you can relate to these common sales and marketing challenges below and have heard yourself saying this, you will enjoy listening to our short podcast preview. Remember how to address the way your potential clients think and act during their buying process.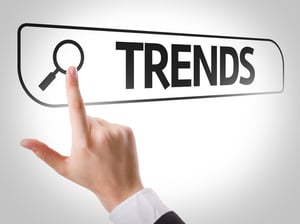 My sales growth targets are being missed.   
My sales pipeline is weak and how do I develop more strongly qualified leads coming from Marketing. 
Why is my sales team not performing and I keep losing good sales staff?  
How has the internet changed the way people buy today compared to traditional ways dating back to the 1940's?
How do I sell value as opposed to competitive price bidding? 
How do I attract new customers to my business? 
If you want to learn more about how inbound marketing and inbound sales can help address the challenges and how to drive more organic sales, keep reading below.
Find out how modern sales approach and how buyer's behaviour  has not really changed since the 1940's. It's just been forgotten how people interact with people. The key difference in this current digital world means that online channels of communication provides ready access to more information for customers. This means it's much later in the buying process before they engage with a salesperson.  If you can see the simple parallel from the 1940's to 2018 using inbound sales you will win more customers!
To find out more about our Alchemise Consulting Inbound Sales Services, click HERE
---
Listen to our new podcast preview Series 1: "Inbound Sales from 1940's to today"  as part our 2018 Alchemise Marketing Insights Series about our latest sales and marketing analysis and insights. In case you missed it on our social media channels, here is a preview of what is to come.
Feel free to share this with any one else who might be interested in Inbound Sales.
---
Andrew McFayden has had a breadth of 20 years plus experience across different industries and sectors with roles in sales, marketing and customer service. He provides some very interesting insights around how old sales approaches don't work in today's digital age, however fundamentals of inbound sales existing back to the 1940's and how the role of a sales person interacting with customers hasn't changed.
To hear more of Alchemise Market Insights during 2018, simply subscribe to our podcast list coming soon.
If you have a related sales and marketing issue, topic or area you would like to hear our insights from Andrew, please drop us with your request by email to info@alchemiseconsulting.com or Twitter @alchemise_cons
---
To find out more how Alchemise Consulting can assist you improve your sales effectiveness and also how the use of inbound sales can help you reach your sales goals and performance expectations, simply register your interest below and we will book in an initial consultation when we contact you back within 1 to 2 business days.